Cynthia's Books
All books sold through the Make Peace With Animals website – http://www.mpwa.org – will benefit that organization.
Ms. Branigan can sign, or sign and inscribe, the books to the recipient of your choice. Please indicate your preference.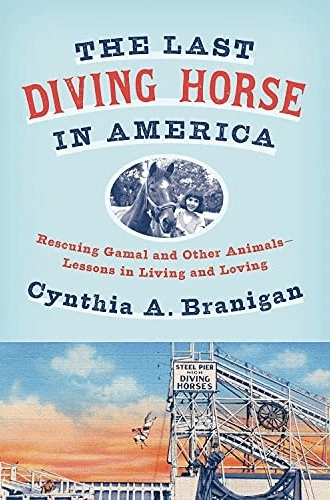 The Last Diving Horse in America
First Edition
The award-winning memoir of the transformational relationship between a woman and a former diving horse, laced with colorful historical figures and images.
Adopting the Racing Greyhound
Third Edition
The best-selling book that popularized the adoption of ex-racers worldwide.
The Reign of the Greyhound
Second Edition
A riveting account of the oldest family of purebred dogs in art, history, and sport, dating to 6000 B.C.
Please email orders or inquiries to Jill Fitzpatrick [email protected]